Research and Development in Peru
While looking for references for my IAF Youth Grant Program 2009 report on the International Astronautical Congress in Korea, I found these numbers for the period 2000 – 2004 (unfortunately there is no updated data):
.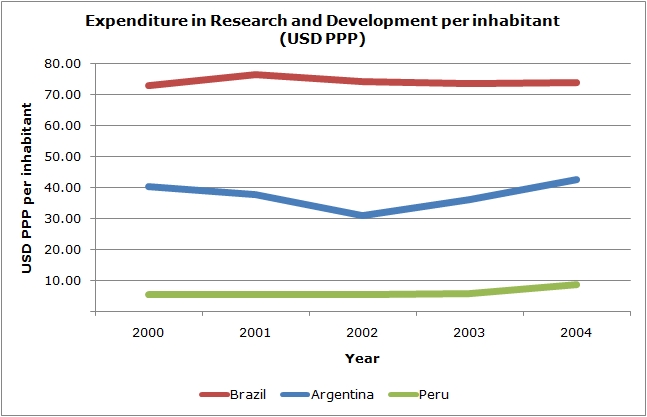 .

We need to change this. Thankfully, there are initiatives within the government and private sector to change this situation.